Are you struggling to find the time to cook healthy meals for your family?
Do you wish you could find one-pot meals that are simple and easy to make... and your family will love?
You're about to find out how simple it is to make healthy, one-pot meals with your Instant Pot or electric pressure cooker with my cookbook Instant Pot Recipes Made Simple.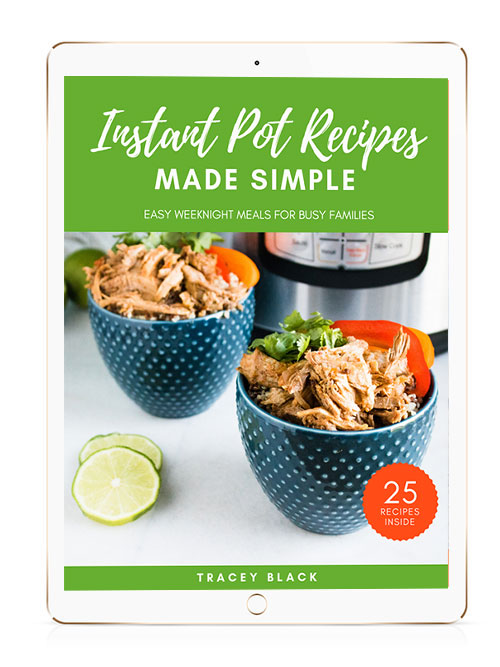 I'll show you how to make easy weeknight meals to fit your family's busy schedule... because you don't have time to spend hours in the kitchen. You'll be able to make all the recipes with ingredients you likely already have in your pantry, refrigerator and freezer, so there's no need to hunt down hard-to-find ingredients.
You'll be able to make soups, stews, pastas, side dishes, meat and poultry meals, and so much more. Healthy meals don't have to be complicated. I'm here to help you get dinner on the table in less than an hour (most of the recipes are actually less than 30 minutes).
With this book, you'll get:
Tried-and-true Instant Pot recipes that your whole family will love... even picky eaters
Gluten-free recipes made with real food ingredients so you can feel good about what your family is eating
Simple techniques to use your Instant Pot, including how to use all the buttons, pressure cooker safety, and my top tips and tricks.